What is more joyful than the birth of a new child?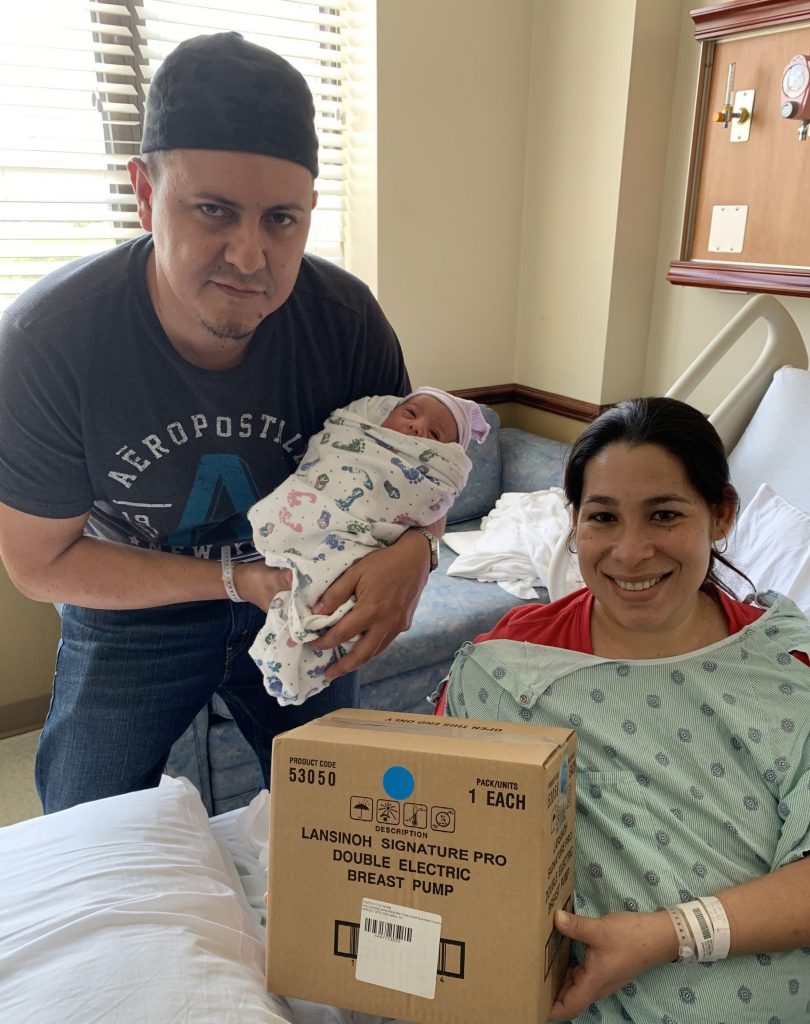 Here at the CHRISTUS Southeast Texas Foundation, we want to ensure that every new mom and baby are well-equipped to start their new journey together. That is why we teamed up with the CHRISTUS Southeast Texas St. Elizabeth Lactation Clinic to offer free breast pumps to families in need. To date, the Foundation has provided over 50 breast pumps to Southeast Texas families.
The Foundation is proud to support and empower new moms in our area, as it is part of our mission to provide effective, compassionate care, especially to the underserved. 
"We are grateful to have received funds from the CHRISTUS Southeast Texas Foundation to initiate the Breast Pump Gift Program to ensure every mother has a breast pump for home use at discharge. Providing a breast pump can increase the length of time a mother breastfeeds, thus extending the many health benefits of mother's milk for mom and baby," Stacie Jones, Lead Lactation Consultant.  
The CHRISTUS St. Elizabeth team is proud to be the only hospital in Beaumont to have the Baby-Friendly Designation. This is quite the achievement since only 428 of the 5,550 hospitals in the United States are Baby-Friendly hospitals or birth centers. 
In order to comply with St. Elizabeth's Baby Friendly Designation guidelines, the hospital must provide resources for families to help them successfully breastfeed. With approximately 60% of our mothers returning to work after 6-8 weeks, a breast pump is essential for continuing breastfeeding during this transition. 
The Foundation looks forward to continuing this special and vital partnership.